Originally known as Cicileo Landscapes and Maintenance we were established in 1974 by J. Michael Cicileo. His vision was to provide an Unmatched Level of Service and give customers that special individual attention they deserve.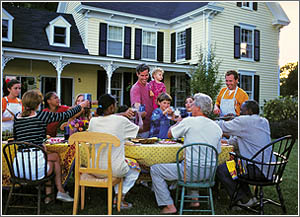 In 1998 David Cicileo, Michael's son, began working with Cicileo Landscapes & Maintenance. As a team they developed a vision of expanding and improving our infrastructure to provide customers with a more unique and personalized service; the one that Cicileo Landscapes Inc. has a reputation of providing today. "Team" is a big word at CLI. We all work together as a team to ensure that we succeed at our goals and carry out our vision.
In December of 2000, Cicileo Landscapes and Maintenance incorporated and became Cicileo Landscapes Inc., as it is known today. Then, in 2004, we received our General Contractors license and we expanded our operation to provide our customers with a larger variety of services. This allowed us to be a "One Stop Shop" for our customers.
We are licensed with the California State License Board (CSLB) as Landscape Contractors (Class C-27) and General Building Contractors (Class B-1). Because we are licensed General Contractors, we are able to provide our clientele with a wider array of Installation services from landscape, erosion control, irrigation, drainage, flagstone, rock, block and masonry to Patio Pergolas, Custom Fencing, outdoor fireplaces, Outdoor Kitchens, lighting and more.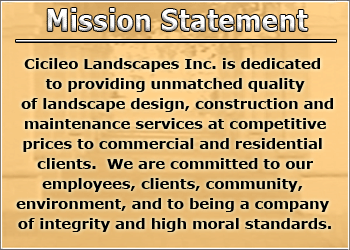 We also have a Home Improvement Certification with the California State License Board. Additionally, we are a member of the California Landscape Contractors Association (CLCA) and we are members in good standing with the Better Business Bureau (BBB).



We are able to provide our Clientele with Superior service because of the Training and supervision our employees receive. All our managers are well experienced & trained in their respective fields. This ensures a high quality service is provided to all our customers.